Tampa Personal Injury Lawyers
MattLaw™ is a firm of Tampa personal injury lawyers led by Matt Powell who has protected thousands of injured victims and their families for over 27 years. Matt Powell is a Board Certified Civil Trial Lawyer who has been representing people in cases involving catastrophic injuries, wrongful death, automobile crashes, brain injuries, defective products, rape, motorcycle crashes, negligent security, and many other types of cases.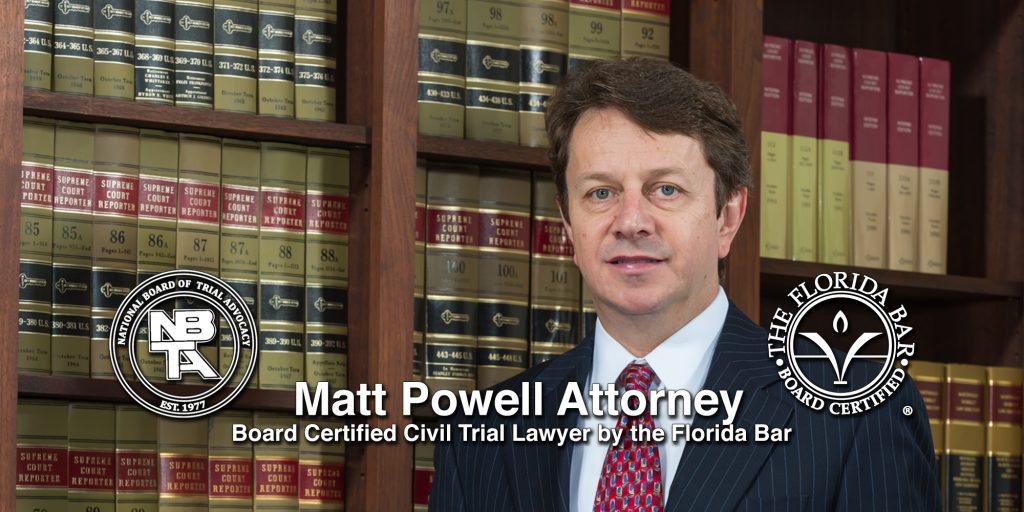 About Matt Powell
Board Certified Civil Trial Lawyer by the Florida Bar
Matt Powell first practiced law with a prominent insurance defense firm in Tallahassee, Florida. The firm represented over 20 insurance companies and defended negligent drivers and doctors. During that time, Matt learned the methods, techniques and strategies that insurance companies use to reduce the amount of money they pay to people and families who have been injured or killed in accidents or by neglect. After learning these methods and techniques, he decided to stop representing insurance companies and opened his own practice in Tampa in 1989.